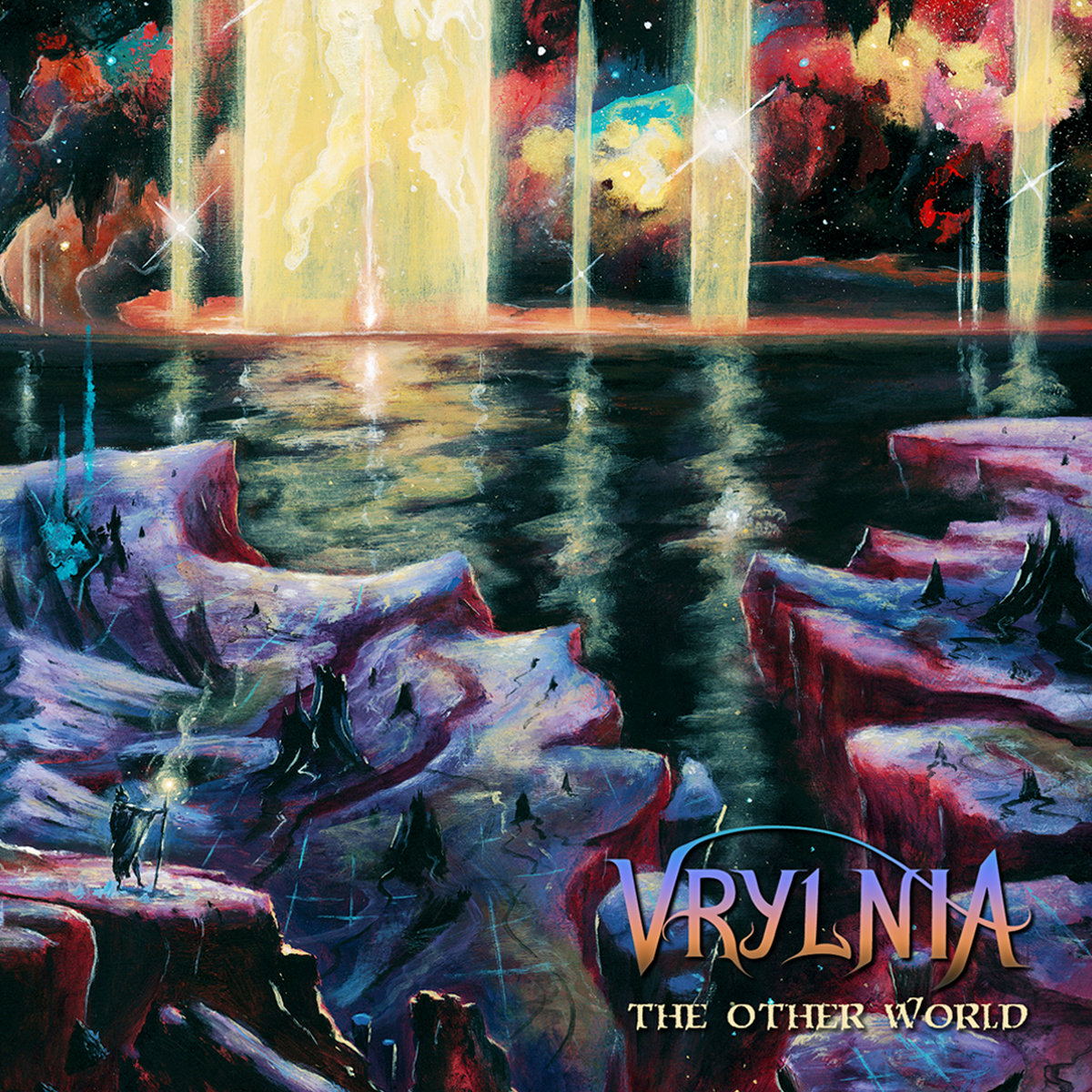 The Other World involves a riveting symphonic power metal band. This is Vrylnia's debut album, yet their chops say otherwise. Their soundscape harkens back to early Nightwish and Visions of Atlantis, similarly, Vrylnia have a female, operatic singer. While operatic singing isn't my thing per say, it's never too much. She has a powerfully beautiful voice and brings incredible vibrancy and legitimacy/weight to the often faux-classical metal. Terra Firma is one of the funner cuts here, a song that would've been a highlight if on Nightwish's Wishmaster. The rest of the album continues to tread heavily on the power metal side of symphonic metal.
Fluid songwriting is one of the greatest displays putting this band above the generic hoard. Despite the repetitious nature of symphonic metal Vrylnia create surprises around every corner. The moment the band seem to be slowing down they reinvigorate tracks with an extra vocal hook – Tarja Turunen or Xandria style – or a flurry of riffs. This is my point: the album doesn't slow down. The riffs and choruses are engaging, but the way Vrylnia can turn on a dime is impressive. Much better than their contemporaries (I'm looking at you Leaves' Eyes), Vrylnia's transitions are not always completely expected.
A thoroughly well put together album, I enjoyed this just as much as Edenbridge's latest release. This is how the genre should be done – with inspiration. It's an ancient style of symphonic metal, but it's done in such a way it feels fresh. The singing is beautiful, the double bass is always welcome, and general energy is felt from the speeding ahead riffs. It's easy to call this a generic album but this style of music has been cemented through time for a reason – it's fun.
Vrylnia can't compete with the top symphonic metal artists considering it's their debut album, but there's only up to go. Production could use a tad more polish, and Vrylnia don't have enough truly unique qualities to stand out from the crowd – yet. If Vrylnia relied less on the old gimmicks of Visions of Atlantis and stirred in some extra spice it would go a long way. If this is the sound they stick with it's a great starting point, but I'm eager to discover where they go from here.