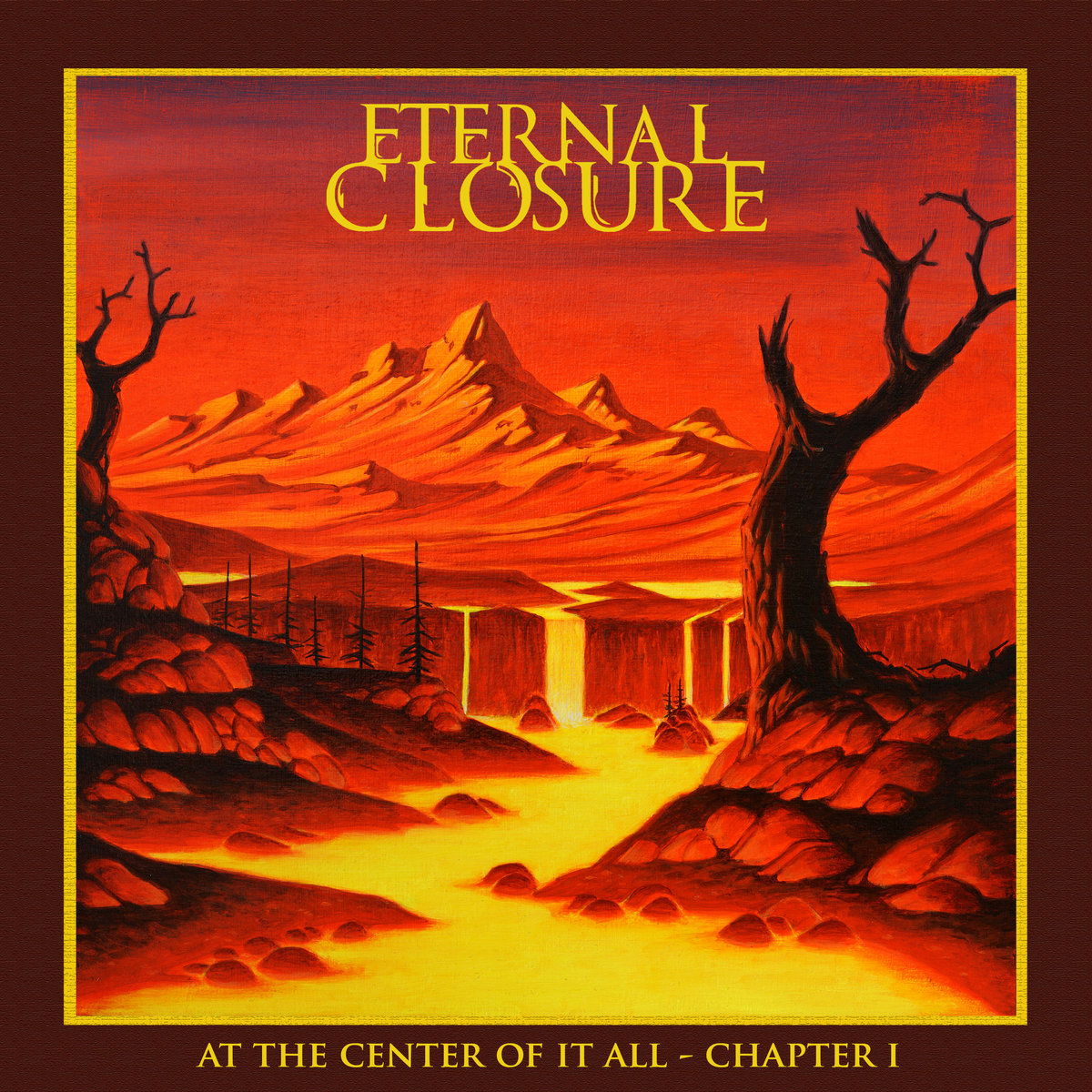 This metalcore album includes buildups, breakdowns, and holy polyrhythms. Varied guitar work abounds! The guitarist goes so ham it sounds like djent, nu-metal, and thrash wrapped in one cute package. Still, the guitar's most common display is old school chugs and breakdowns with mathematic rhythm. It's standard practice for modern metalcore, but the opening track is less than generic with endless technical noodling reminding me of Protest the Hero. Mix in a solid drummer with slammed double bass pedals and even a sacred blast beat, and you have a recipe for success. However, there's more to it than that.
The vocal work is the feature at the center of it all. The riffs plus male/female vocals brought me back to the heyday of Deadlock – I love that. Singing could've used an iota more editing polish but I'm barely complaining, both voices sound great. Eternal Closure's male vocalist also gives a standard, but effective post-hardcore singing style. In addition, growls/shrieks permeate the ear with war-like hate. These harsh vocals would fit snug in a black metal album, they are quite wall punching and sometimes hair raising.
If the rest of the music was as exceptional as the opening track, Eternal Closure would be an unstoppable force, but the way they slowed down has me disturbed, stricken with sadness. The band too often rely on old school breakdowns to fill the album, it slows momentum, and their soundscape takes a backseat – some of the breakdowns are also decidedly average. When the riffs went berserk, intertwining with delicate vocals and fairly large choruses, the band shone and felt like what Spiritbox could've been – the song Exiled highlights this with ease. Unfortunately, there isn't much making this band stand out. They're going through riffs that Jinjer, ERRA, and Oceans Ate Alaska have almost certainly played.
Eternal Closure scream, "a walking contradiction" yet their music and also lyrical content isn't far off from that statement. In Practice What You Preach they use lyrics such as:
Kill your high horse
Get down one more notch
Where's the compassion
Now that you've become the ruler
Kill your high horse
Outright blunt lyricisms in this album tell a story about issues with people and the world – poetic it is not. Lyrics match the music, it being a straightforward metalcore album, no apologies given. That's the music in a nutshell for better or worse.
Despite some standard moments, I consider this release above average. Pretty much every song had a new riff that was peachy and quite fun. When you count in their vocal variety as well, it's a pretty picture. This may not be the album that escalates them to stardom, but with their chops I have high hopes for them. Some of these riffs are quite spicy, take my word for it.